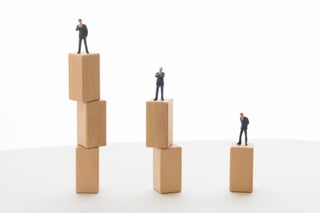 Benchmarking has been an important part of business operations for as long as there's been business—one can easily imagine a prehistoric hunter-gatherer comparing the plants they've collected to their neighbor for color, taste, and medicinal effectiveness—and then asking the neighbor where they found better plants. Comparing your operations to your competitors is an extremely helpful tool to help you optimize your activities and increase your own ROI. By benchmarking your security system, you can learn how to improve operations, reduce costs, and create a more efficient system.
It's important when considering benchmarking with your security system to choose the points of comparison that most accurately indicate the functionality and performance of your system. System uptime, data retention, system accuracy, and operation speed are all good benchmarks to monitor performance and compare them to others in the industry. By benchmarking uptime, you can compare the resources and time it takes to perform maintenance and get your system back up and running should downtime occur, with the goal of moving your system performance closer to 100%.
The security industry has been historically reticent to benchmarking. A willingness to share procedures and statistics might result in a security breach, or the information might be leaked to those attempting to create a breach. However, sharing some practices for benchmarking purposes can be the springboard to serious improvement, and can create the opportunity for tangible change.
Benchmarking gives you insight into what behaviors are normal and abnormal within the industry, what the standards are, and whether or not your system is performing to expected levels. By learning what helps other security systems succeed, you can compare their procedures to your own and create similar successes for yourself. You can ensure that vendors are kept honest about the operation of their devices, and can plan the usage of your resources more efficiently. Additionally, benchmarking allows you to be proactive—to have a standard to work to when you establish a new feature or component on your system, and to know when additional resources are required to run it.
Creating an effective system for benchmarking your security operation will also contribute to industry-wide improvement. Benchmarking challenges each individual to look beyond their own scope at the bigger picture, improving industry best practices and creating overall goals to improve performance. By creating a system of benchmarking both internally and industry-wide, security operators can increase uptime, make maintenance more efficient, and increase ROI to improve all aspects of their system, ultimately providing a higher level of security for their business and a more efficient overall operation.