The ASIS Annual Seminar and Exhibition is one of the world's premiere events for security professionals and industry leaders, allowing those in the security industry to make connections, present new products and services, and provide education on the latest security trends and opportunities. ASIS attendees expand knowledge-sharing and connect with security peers to enhance security solutions and opportunities across the industry. Participating in trade events like these connects and improves the entire industry, which is why Viakoo is so excited to be attending ASIS 2017.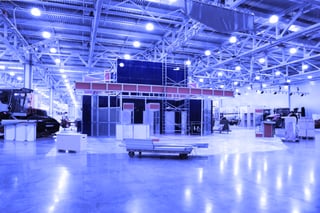 This past year has brought a number of new challenges, foremost of which is cyber-security. The emergence of physical security devices as an attack surface for cyber-criminals has created a whole new set of methods and solutions for preventing malicious use of security systems. This is the first major physical security conference since the emergence of threats like Devil's Ivy, Mirai, Persirai, and others. Given the deep and broad threat to the industry, the timing of ASIS could not be better.
Likewise, this year's ASIS will address how the industry has evolved its understanding of IP-based security technology and how is can be an enabler for true "digital transformation" in an organization. At a basic level, solutions like Viakoo that automatically verify system-level performance and functionality are needed to efficiently manage the scale and complexity of IP-based physical security systems (and to ensure the data being gathered and analyzed is complete and correct). Once that is in place, metadata from security devices and systems can be gathered and analyzed to be more proactive and predictive in managing such systems and becoming more efficient in service and maintenance of them.
A third trend that will be discussed at this year's conference is the role physical security plays in organizations managing compliance and risk. Over the last few years several compliance standards (like PCI, NERC, NIST, and others) have added controls for ensuring that security systems are properly operating at all times. Automated verification of security system performance, and the push-button reporting that comes with it, can greatly reduce the time and effort that would otherwise be required to manually pass audits to prove compliance.
Viakoo will be attending ASIS with our partner, Stanley Security, at Stanley Security's booth (#3133) on the ASIS floor. Attendees are encouraged to come by to discuss with security experts from both Stanley and Viakoo about these trends and how to best address them.Viakoo solutions will have a dedicated demo station available at the booth with Viakoo personnel who can help you address your specific physical security challenges.